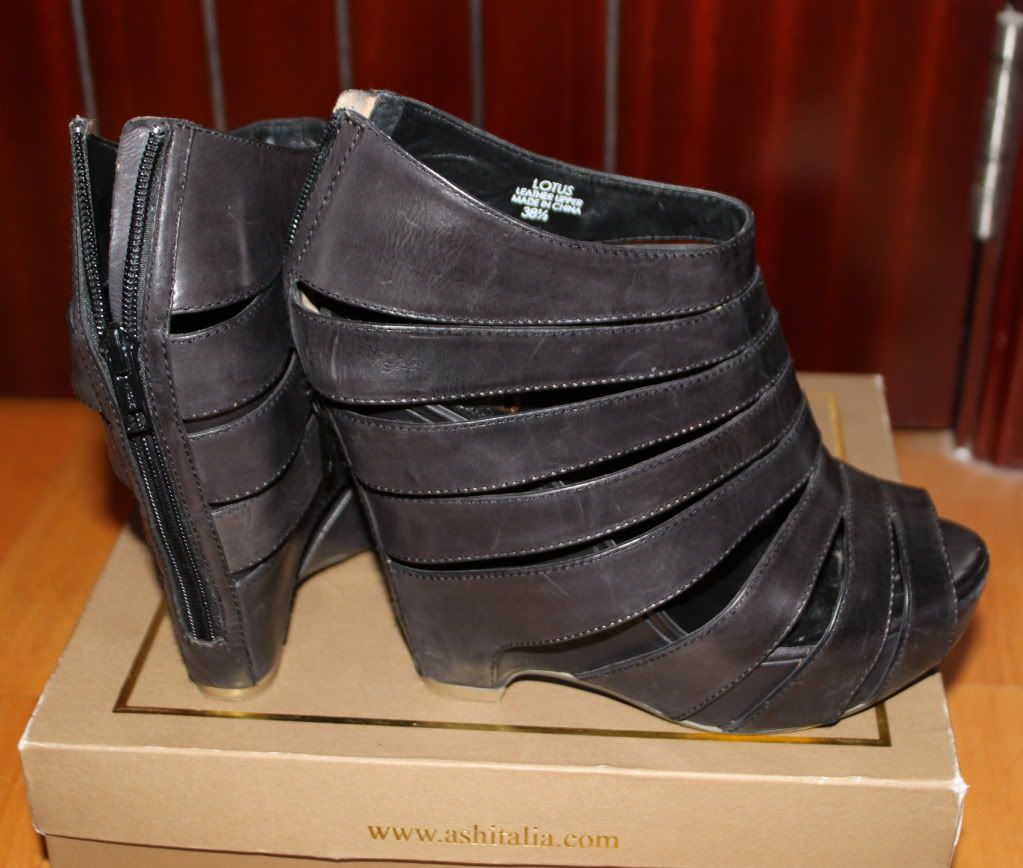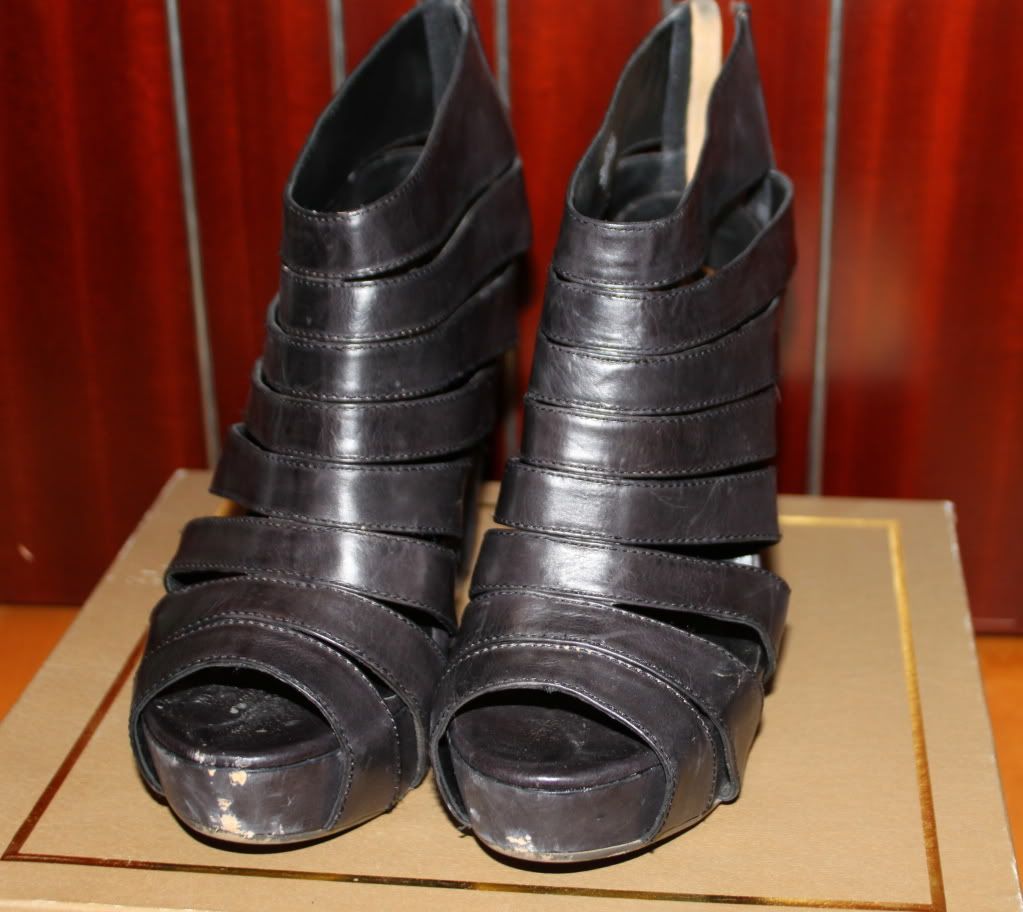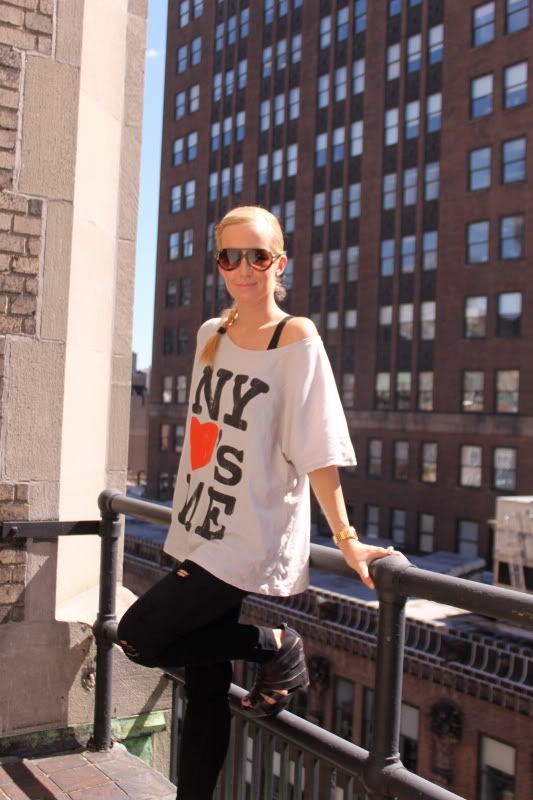 Ash Lotus Platform Sandals
In overall excellent condition.
T
here is some scuffing on the front of the shoe, but nothing that a shoe repairman cannot fix.
Shoes just need a good polishing, if you wish.
Approx. heel height: 5" with 1 1/2" platform
Leather upper and lining/rubber sole.
By Ash; imported.
Paid about $225 for them at Bloomingdales
Price Now $50
$10 Shipping in the US